Preschool & Primary School
The primary school forms the largest section of The Polish School of Sydney.
Making learning engaging and safe
We continuously endeavour to deliver a program that is engaging, fun and full of energy! Our lessons incorporate a great deal of reading, singing and educational games. At the Polish School in Randwick, there's no room for boredom!
We want our students to feel safe and comfortable at our school. Safety is one of the reasons why we assign two teachers to all pre-school groups.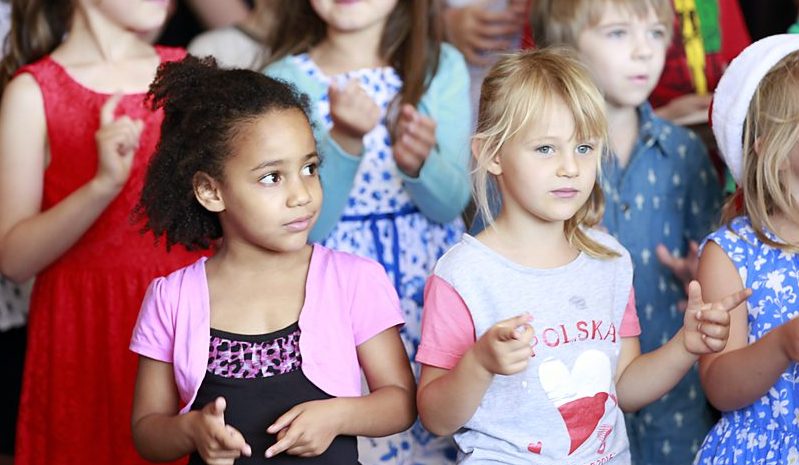 When do we meet?
School Day (Saturday): 9.00am to 12.00pm
Recess (preschool): 10.00-10.20am
Recess (all other groups): 10.20-10.40am
Classes structure
At a primary level, our school is structured in both single stream and composite classes. Except for our Preschool and Kindergarten students, all other students study in composite classes. These classes mirror the NSW Stages of Learning (NSW Education Standards Authority).
Primary School from Kindergarten to Year 6 (K-6) encompasses four stages of learning. Accordingly, all students enrolled in our school are placed in the same class that they are enrolled in their mainstream school.
| Group (all levels) | Child's age or learning stage |
| --- | --- |
| Pre-school | 3-5 years old |
| Kindergarten | Early Stage or Foundation |
| Year 1 and 2 | Stage 1 |
| Year 3 and 4 | Stage 2 |
| Year 5 and 6 | Stage 3 |
Our school also caters for beginner students at a junior (Stage 1) and senior level (Stage 2).
| Group (beginners) | Learning stage |
| --- | --- |
| Beginners Junior | Stage 1 |
| Beginners Senior | Stage 2 |