Playgroup AaKooKoo
Come and join our weekly AaKooKoo playgroup! All the little ones, their parents and carers are welcome. In a joyful atmosphere, safe and friendly environment, children participate in casual play and games run in the Polish language.
Creative play in a joyful atmosphere
Polish playgroup AaKooKoo was started in 2012 by parents associated with The Polish School of Sydney in Randwick. The idea was to create an environment where small children who haven't reached school age, get exposed to and experience the Polish language.
During our gatherings, children take part in various educational games and physical activities, sing songs and learn poems. Creative play and exciting craft activities bring children closer to our national Polish traditions.
All play equipment, toys and craft materials are supplied.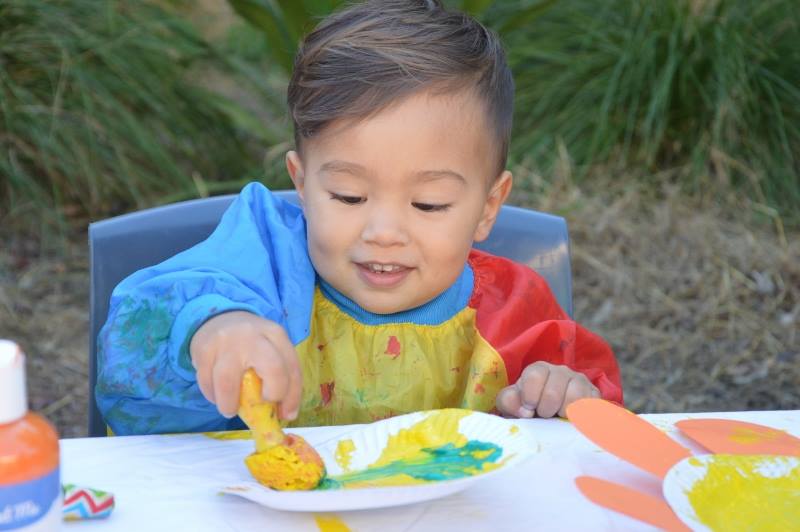 The Polish School of Sydney in Randwick provides the playgroup with a spacious playroom, an amazing collection of toys and any craft materials necessary. No meeting is the same! Each week, our President Alicja Magda Batorowicz herself prepares a brand new exciting program for the day and actively participates in the playgroup gatherings.
"Play is learning, learning is play. The more play, the more learning."
Glenn Doman
AaKooKoo meetings are not only loved by the kids, but also by their parents, who get the opportunity to make new connections and friendships within the Polish community.
When do we meet?
Playrgroup meeting (Saturday): 9.00am to 12.00pm
How to join?
Participation in the group doesn't require formal enrollment or booking – just come in and say hello! For further information about joining us, please refer to the Enrolment and Fees page.
Things to remember
Parents (or carers) are required to stay with their children at all times.

Please remember to bring a morning tea and plenty of water for your child – the school doesn't provide meals.

Our school is a nut-free zone. To keep all our children safe please don't bring any nuts or products containing nuts.

Please remember to bring a hat for your child and sunscreen – many of our activities are held outside.

During the warmer months, we often organise water playing activities – you may want to bring some spare clothes for your child.

Most of all, AaKooKoo is great fun! We encourage parents and carers to take an active part in all activities.